Turf Fields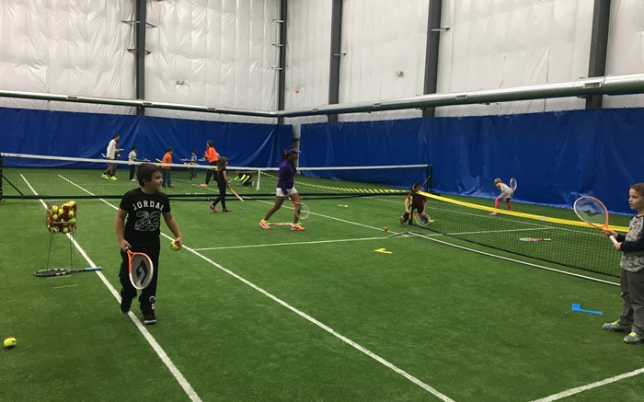 X sq. feet of turf space suitable for soccer, baseball, cheerleading, football, tennis and more.
Hard Court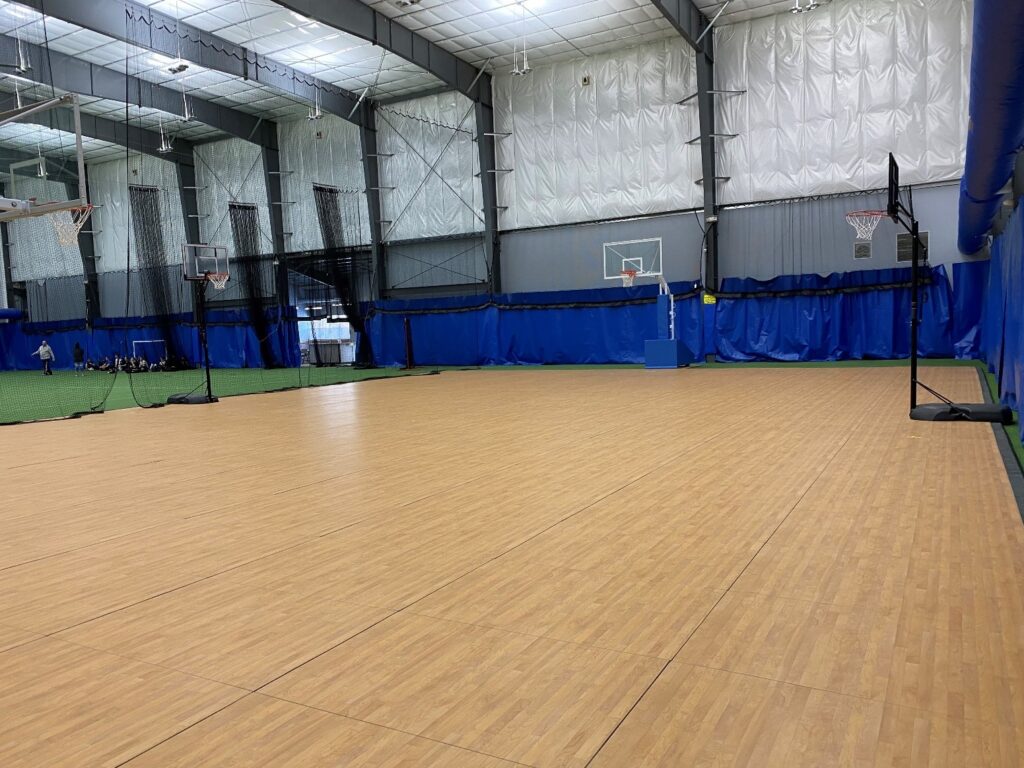 A removable hard-surface sports flooring suitable for basketball, volleyball, pickleball and other sports requiring hard court surfaces for ultimate flexibility and performance
Dance Studio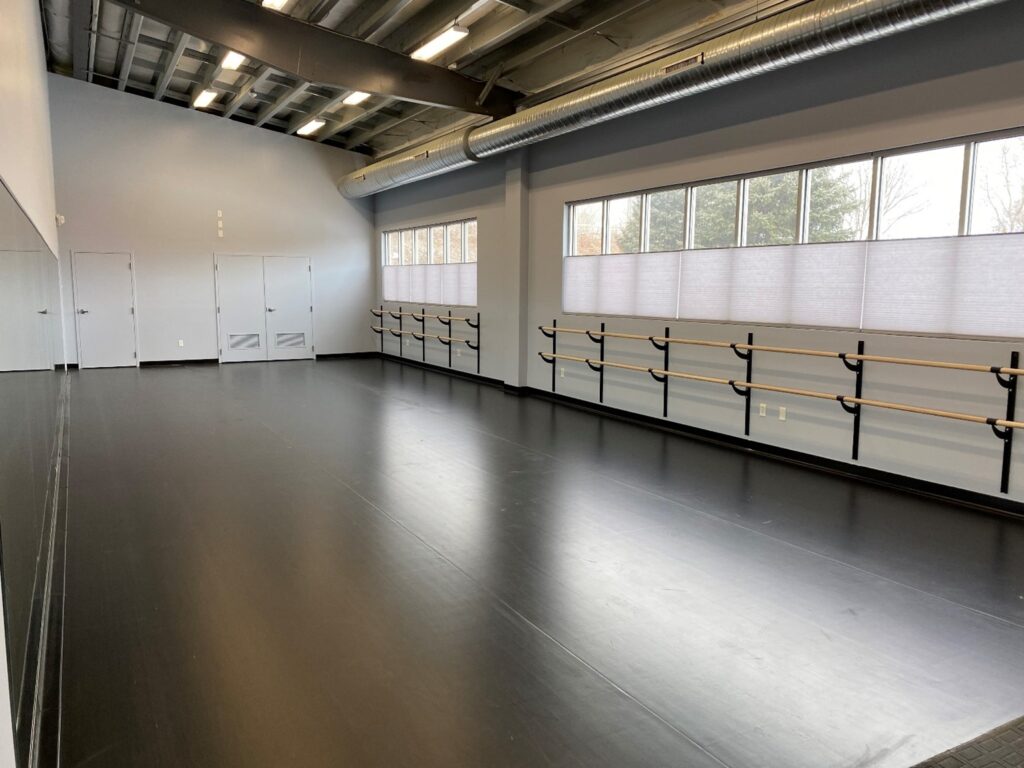 Suitable for dance with mounted ballet barres and a large mirror affixed to the wall and other movement classes such as yoga or aerobics. Can also be used for classroom space for a traditional academic setting.
Our facility from the sky
Our 21,600 square-foot multi-use, indoor sports and education facility is used to serve as a community center for area youth and community members.